Oh boy friends!!! 2018 is off to a beautiful start for so many reasons and THIS is one of them as last week this moody and utterly romantic creative shoot was featured on So This is Love. Cue the happy dance! The opportunity alone to simply be involved as planner/stylist and collaborate with this team of amazing woman was enough to make my heart beam with happiness but to have it recognized by others in the industry…well, it truly leaves one with such a rewarding feeling.
There are so many elements to fall in love with that I honestly think it's impossible to pick a favourite. Originally our vision for this creative shoot included freshly fallen snow but of course Mother Nature had a different idea in mind that day giving us overcast skies and plenty of fog. And you know what?  That's ok because those gloomy foggy skies were so much of a better fit to highlight our colour palette of rich and bold shades. Who knew fog could create so much beauty! Seriously? Have a look at those to-die-for images in the field it created. Totally swoon worthy!! That fog paired with lush greenery created the ultimate fairytale forest setting for our couple.  Accenting with soft lit lanterns, a white wooden rustic table and long glass vases with floating votives added the perfect finishing touches to our natural setting.  Our wedding cake featuring gold foil and a fresh floral arrangement is beautiful enough to stand on its own but we chose to complement it with a fun sweet treat for any age…s'mores!
As always, I am so grateful and tremendously proud to have this creative shoot in my portfolio and to finally be able to share these dreamy photos with you all is SUPER exciting.
Make sure you scroll down for all the vendor love!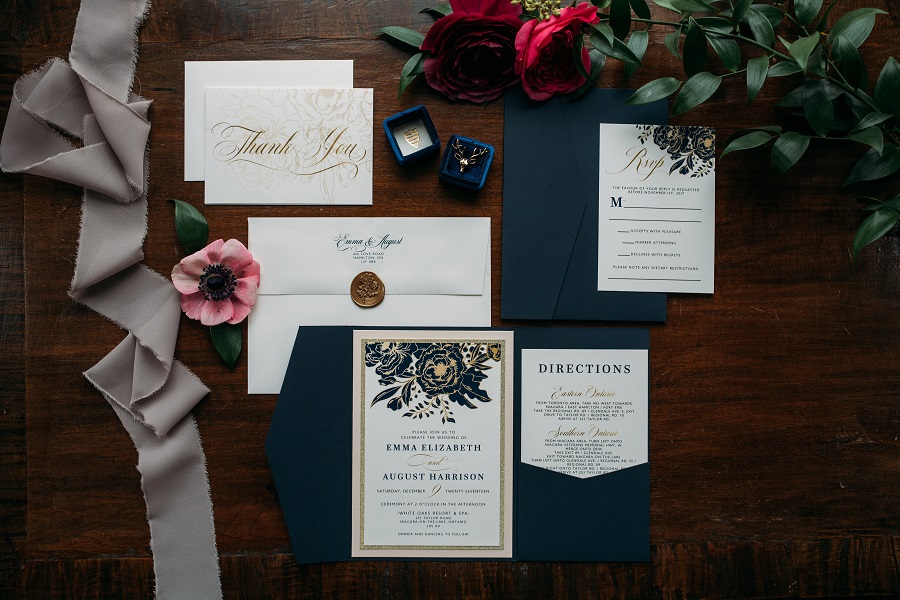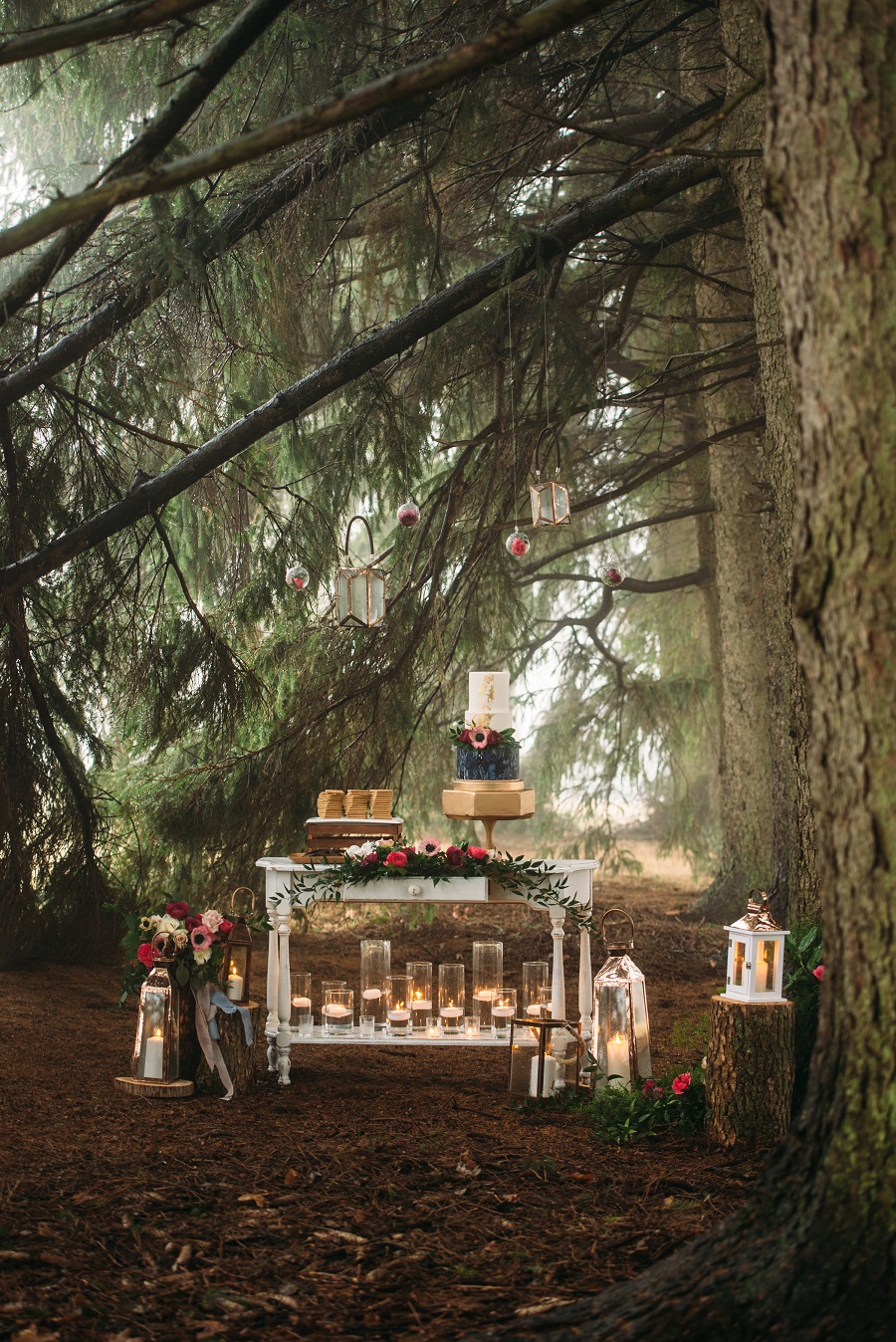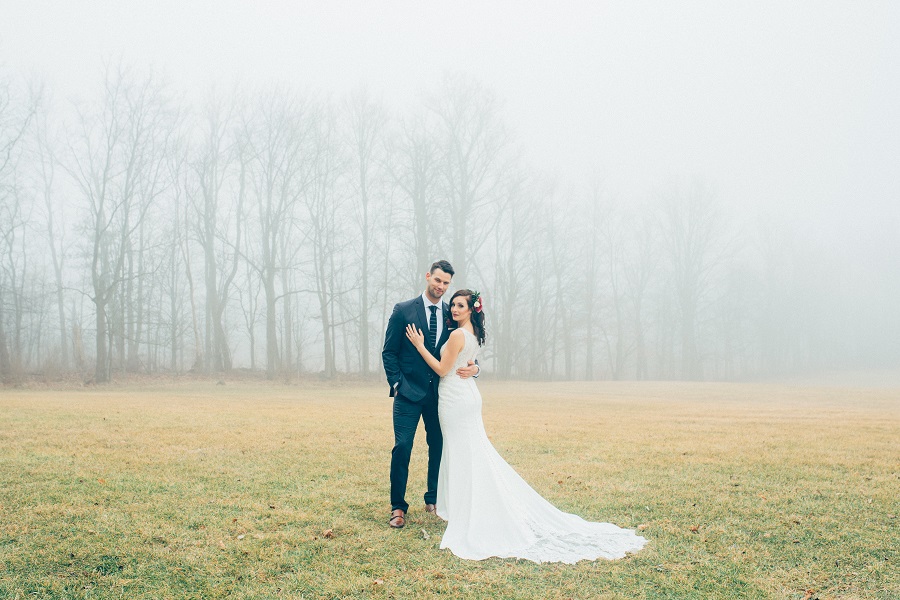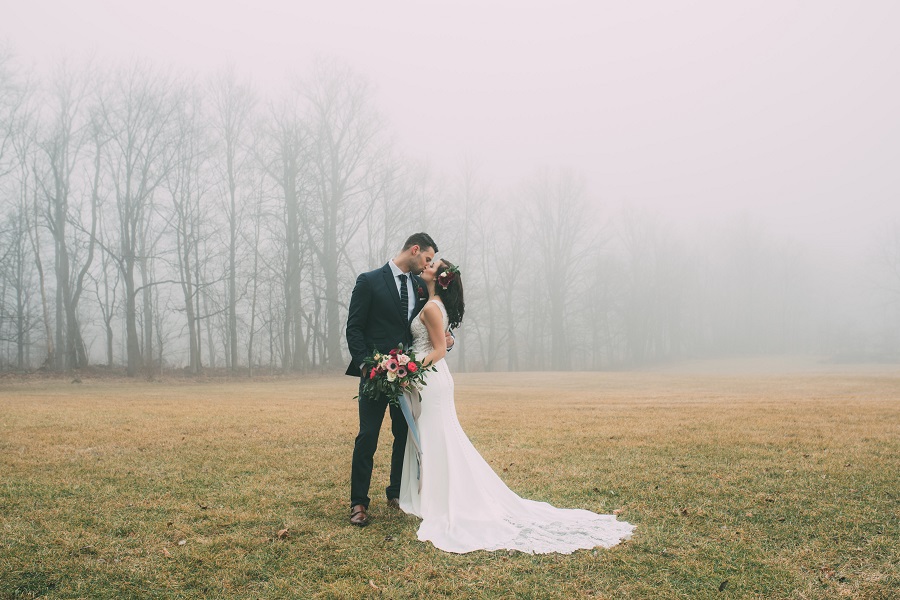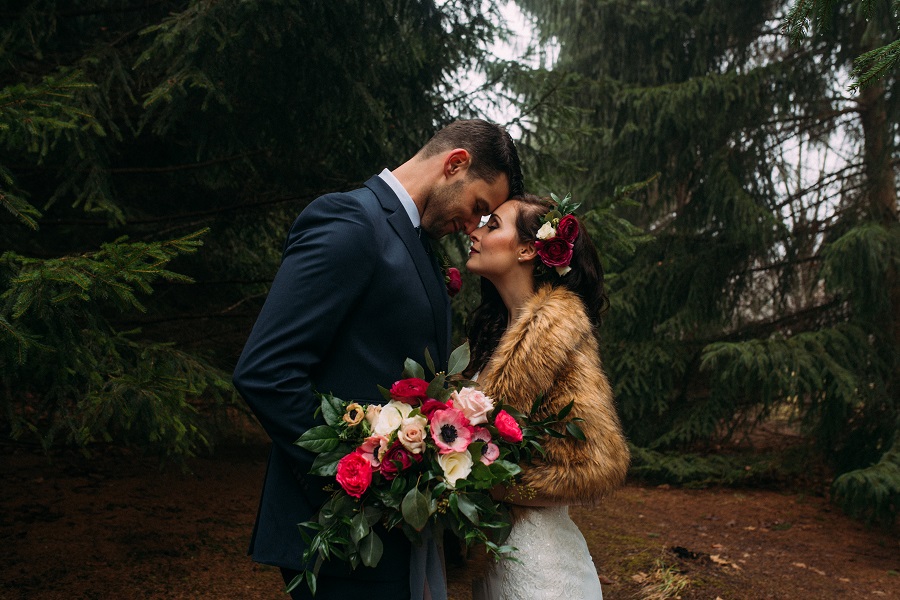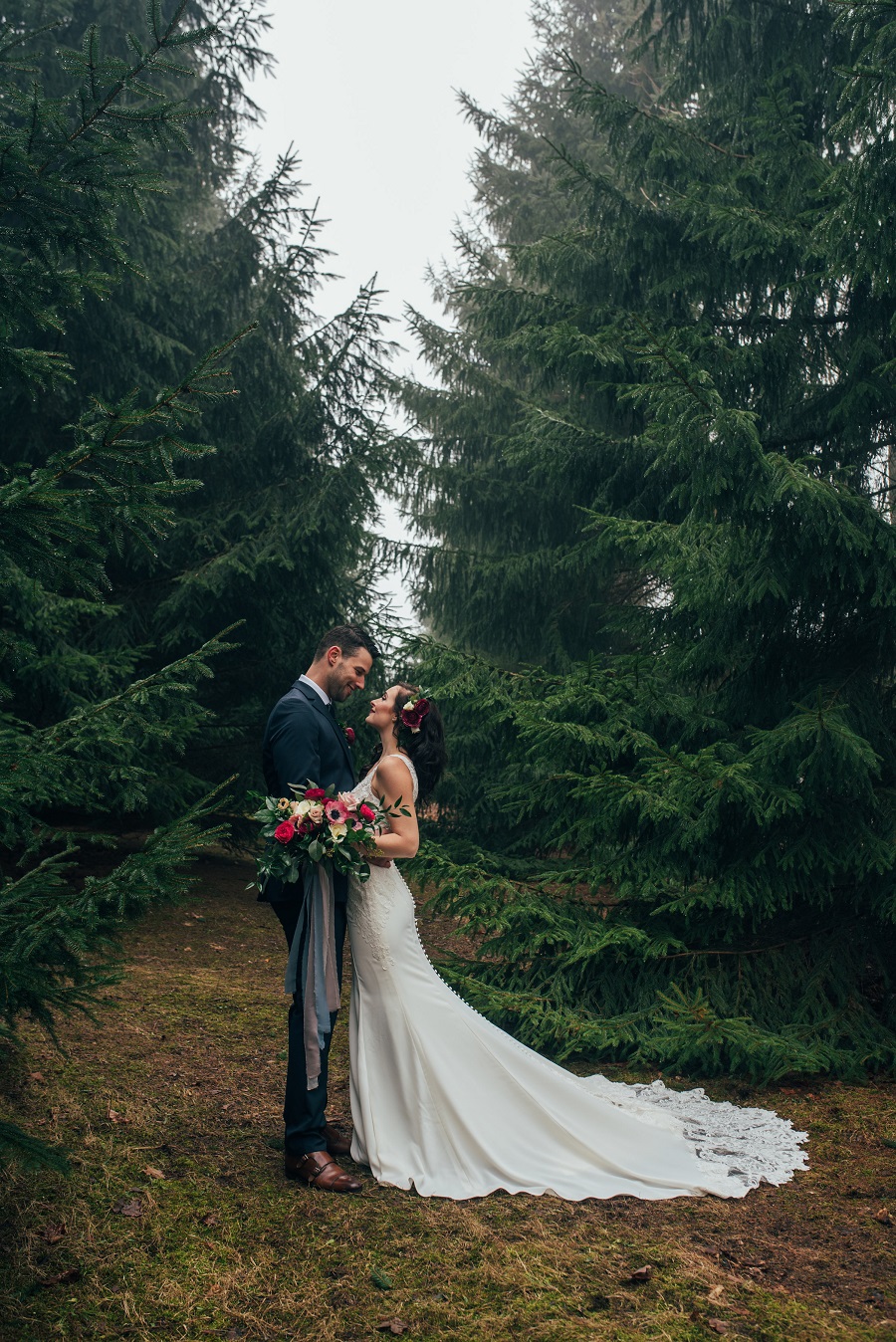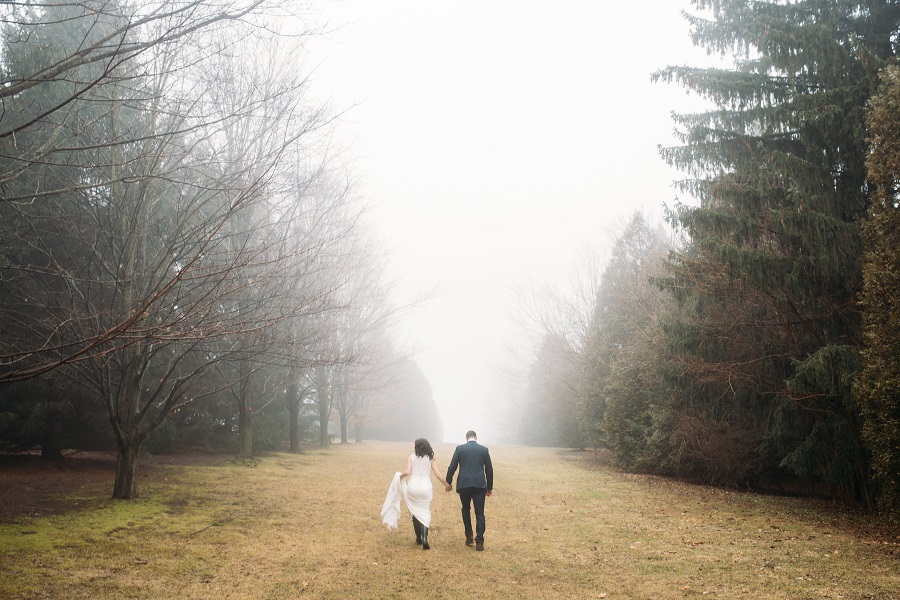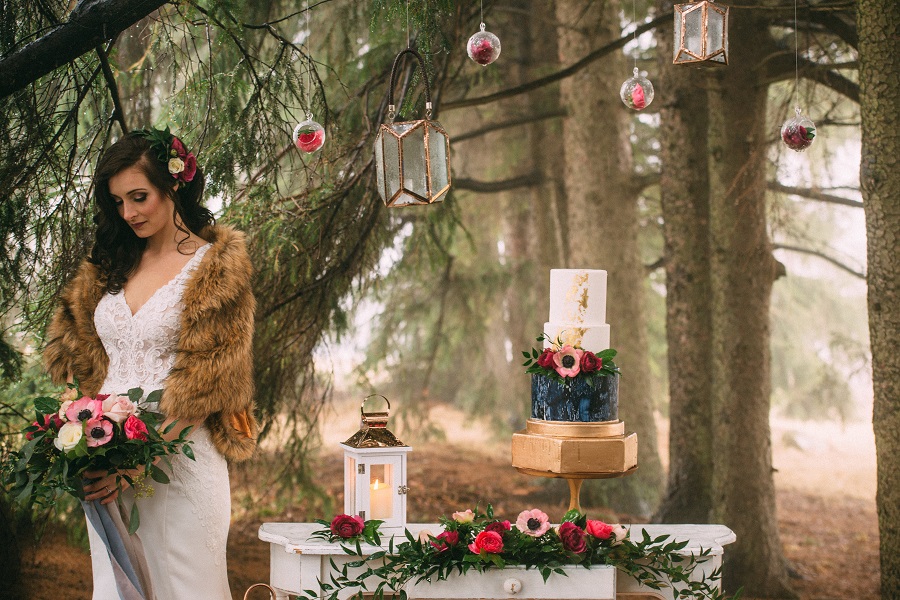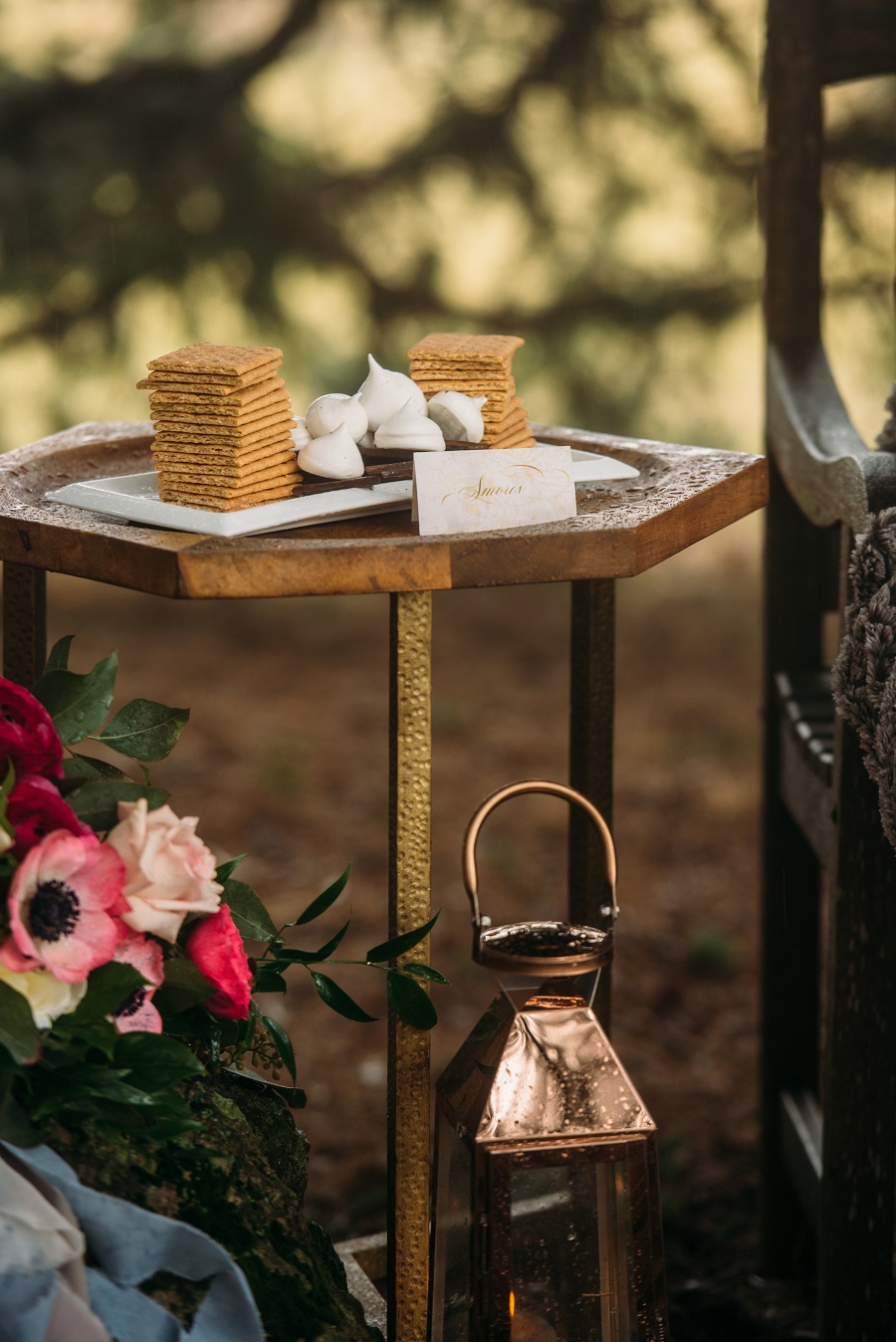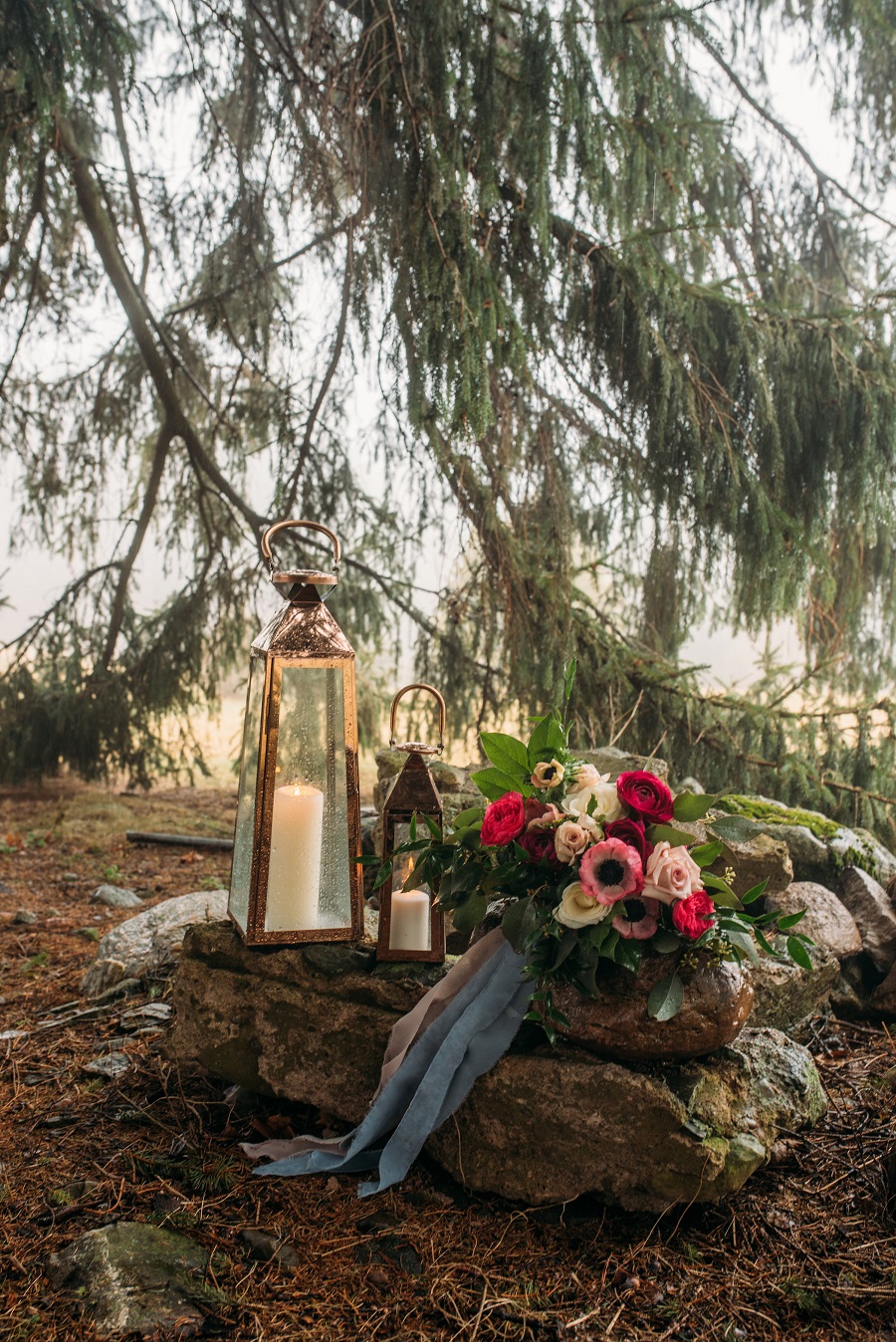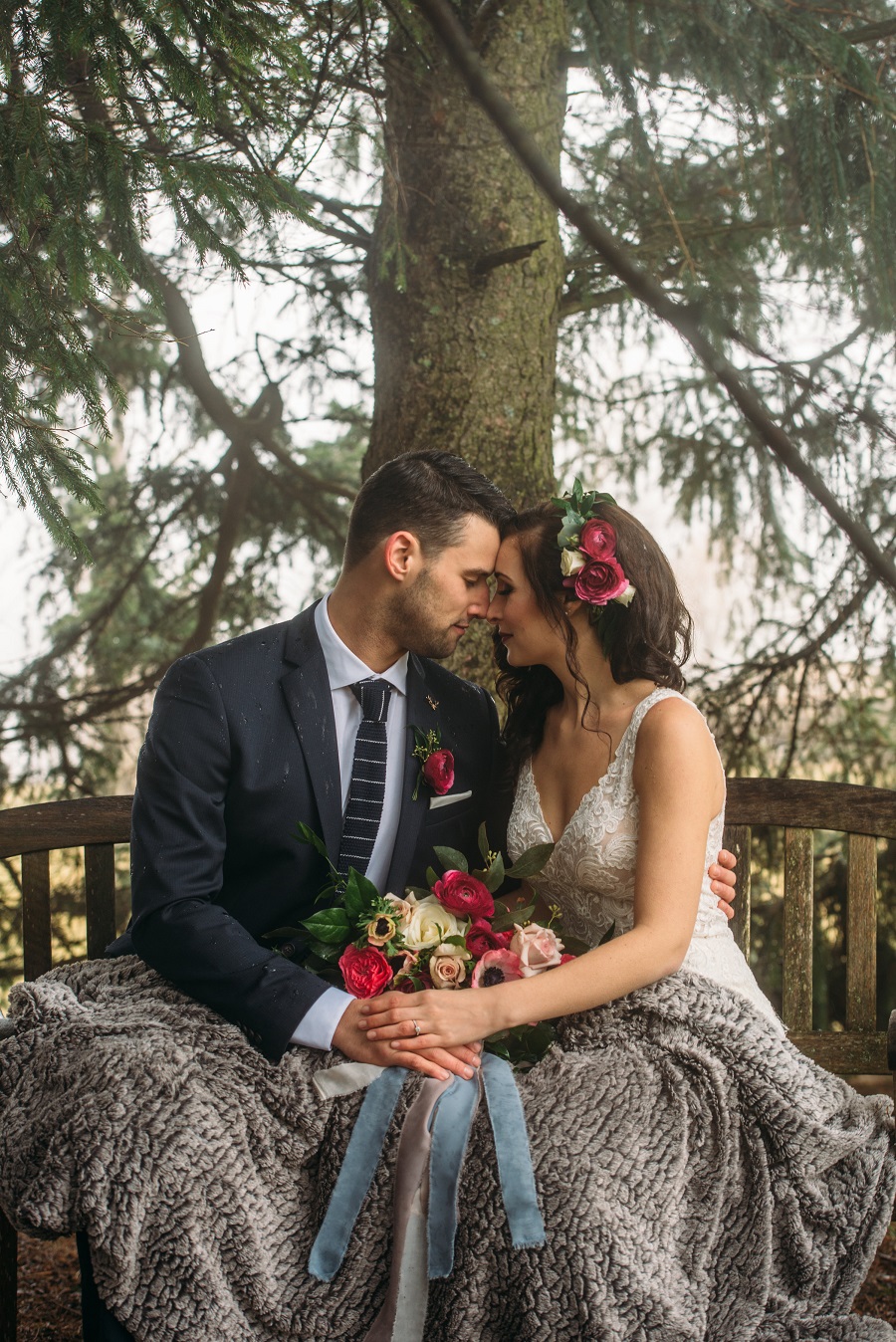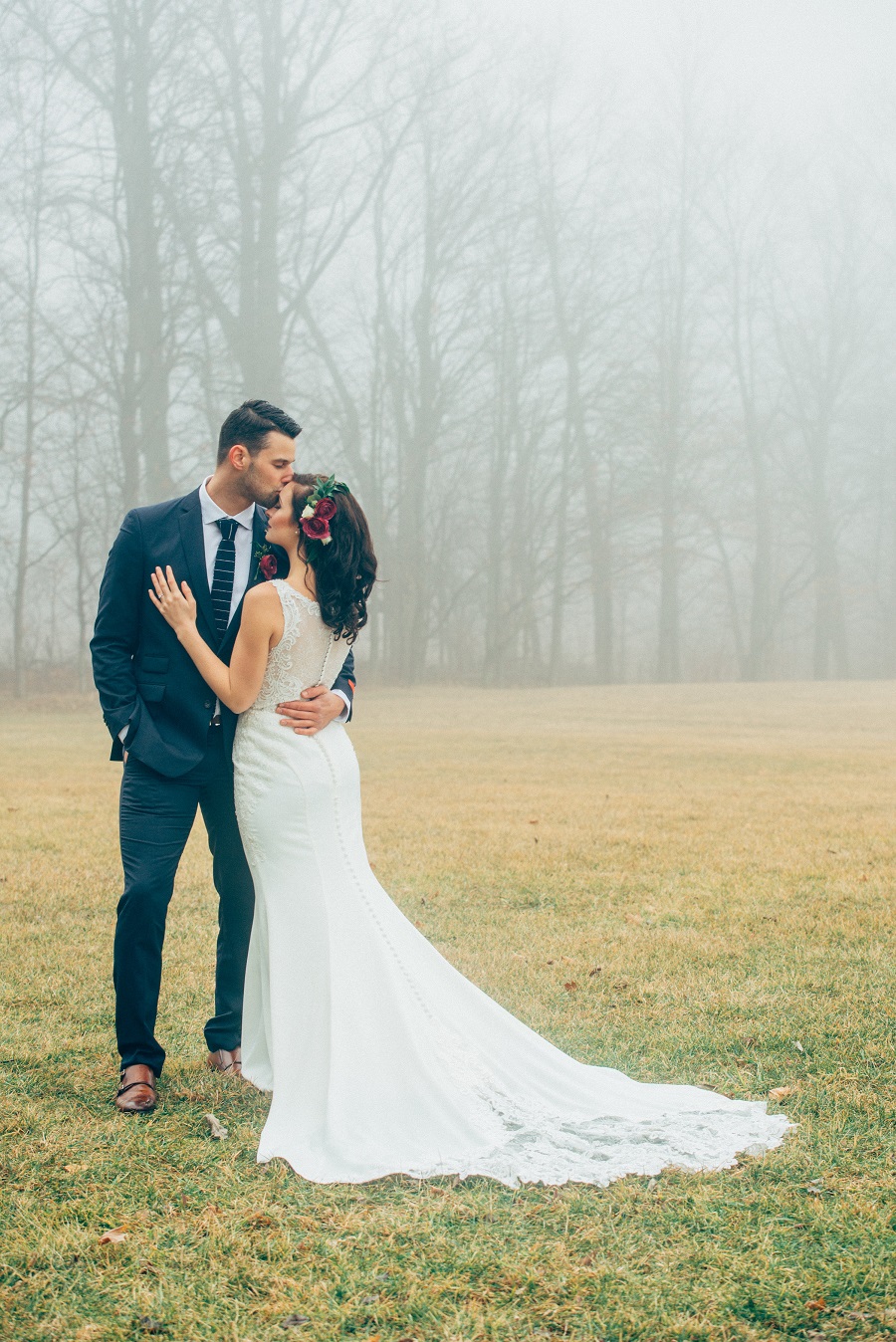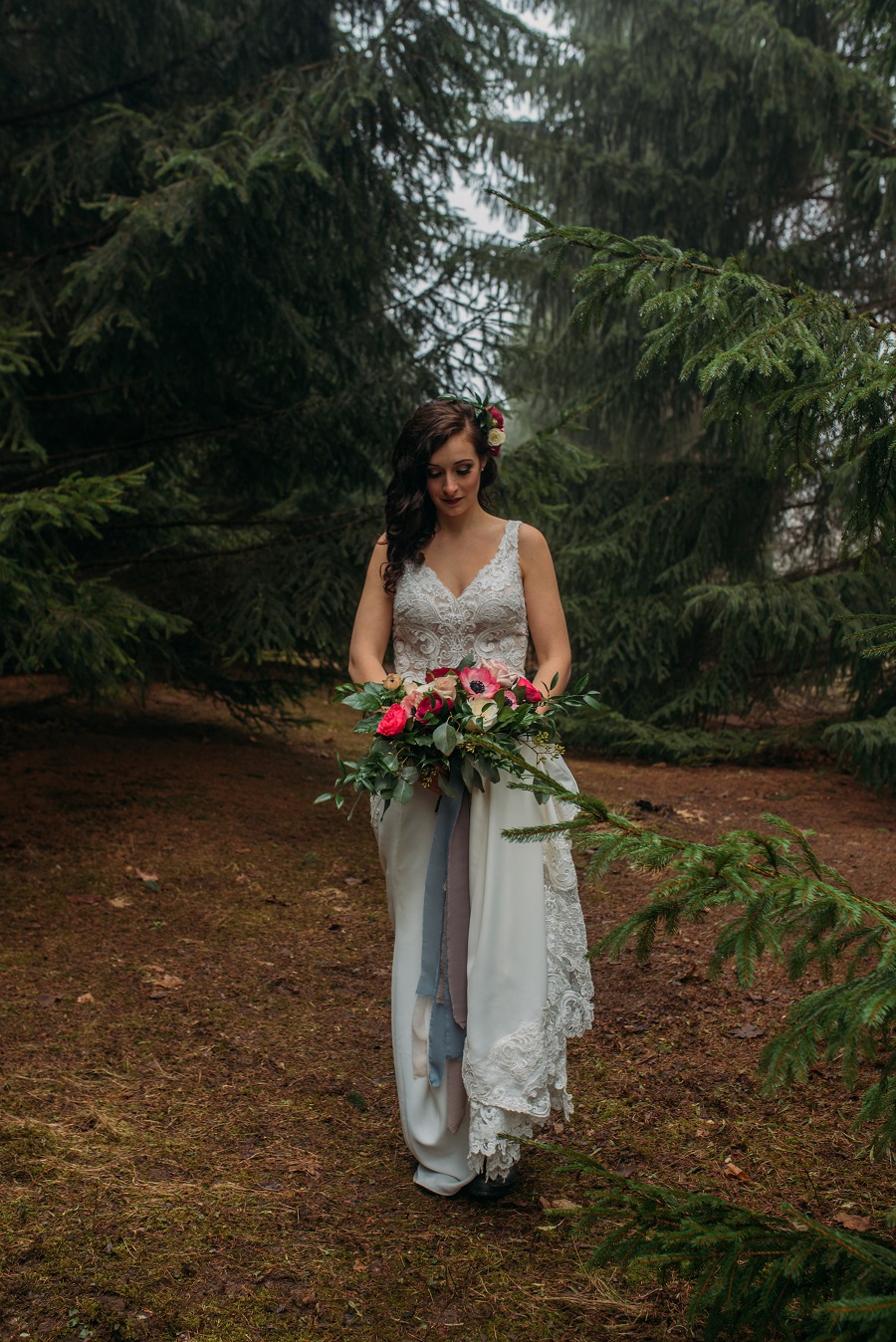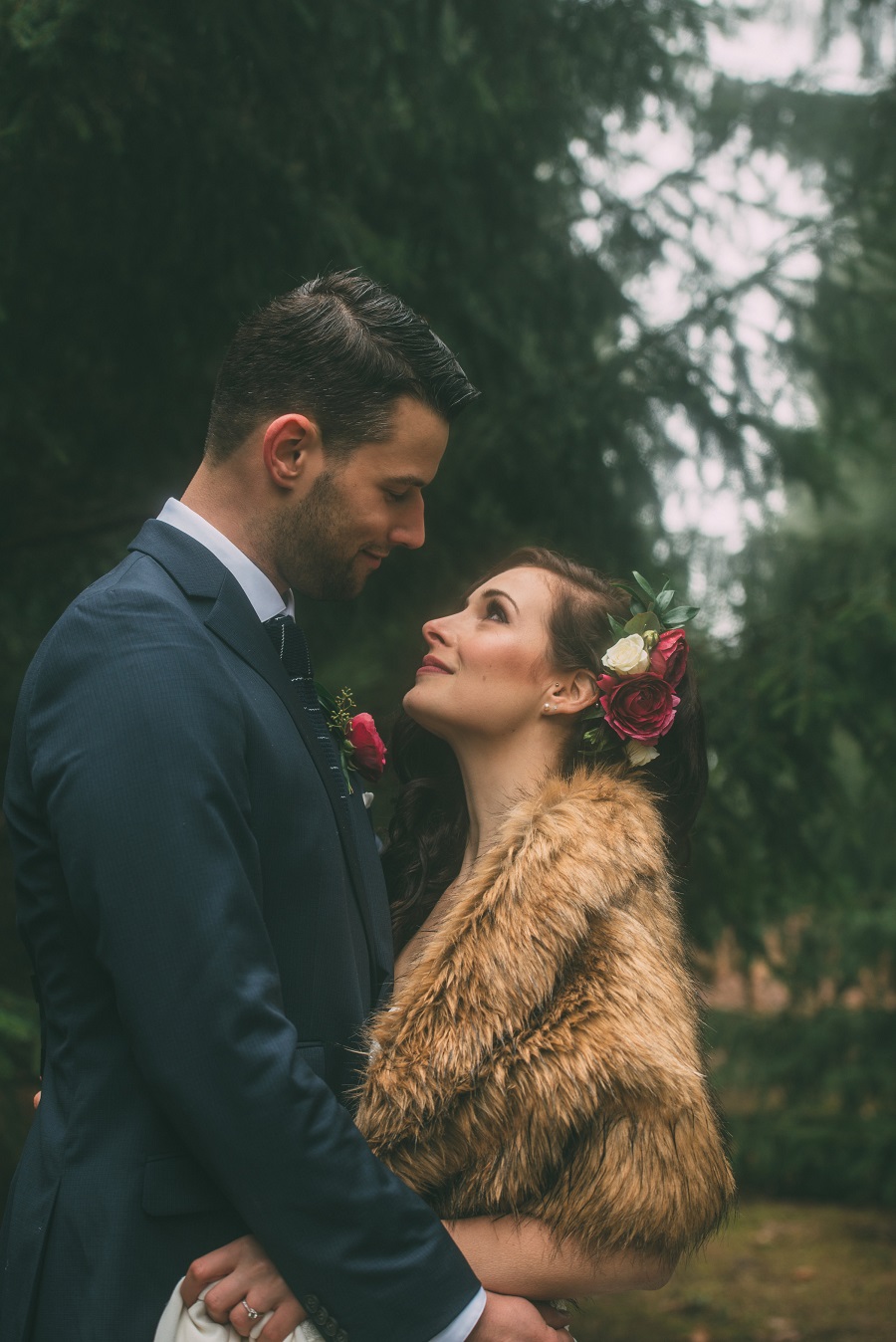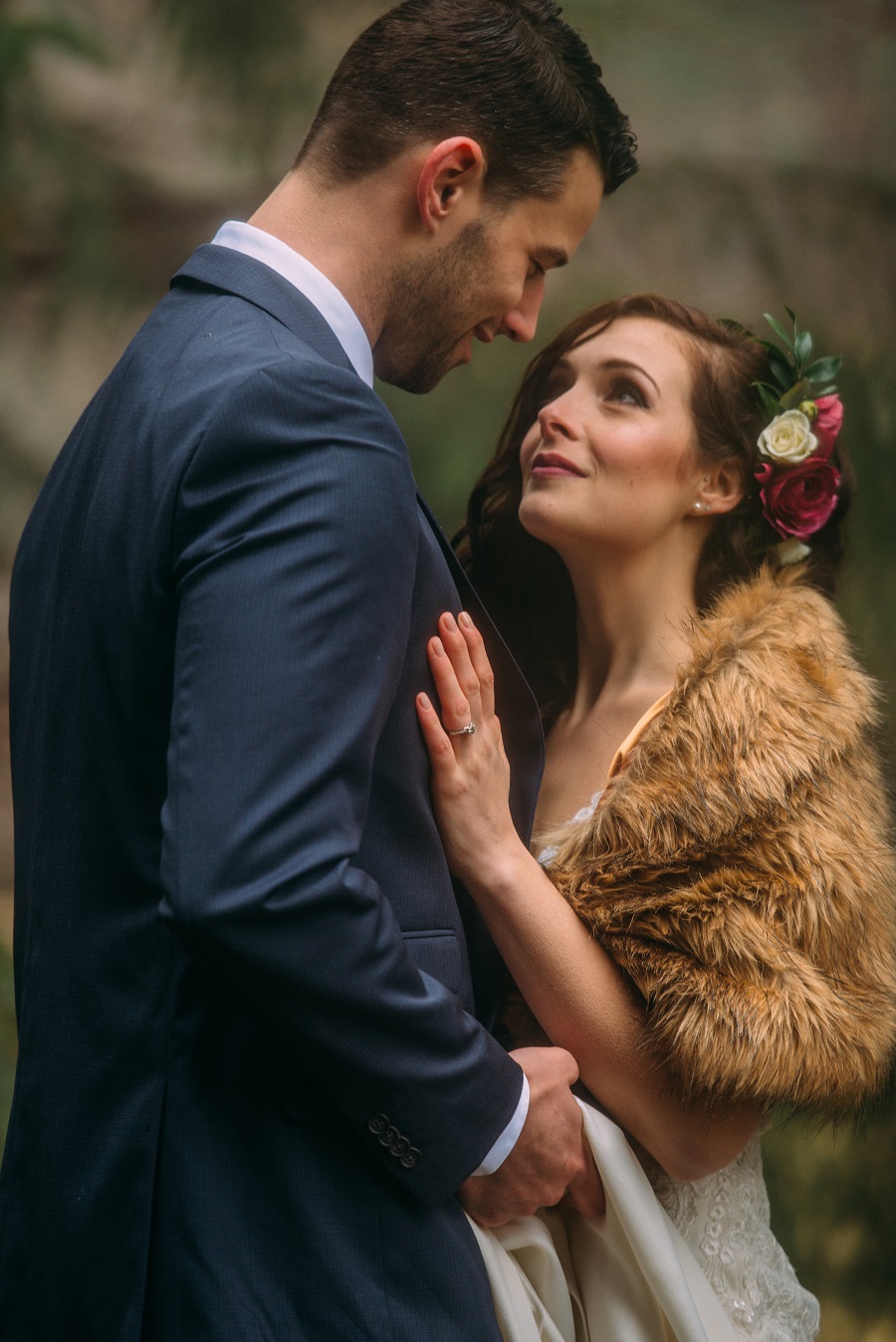 Click here to visit So This is Love blog feature
PLANNING/STYLING | The Wedding Pixie • PHOTOGRAPHY | Sounds Like Yellow • FLORALS | Pocket of Posies Floral Design • CAKE  | The Dessert Room • HAIR & MAKE UP | Beauti Mark Pro • STATIONERY | All That's Lovely • DRESS | Heirlooms Bridal Shoppe  • MEN'S ATTIRE | Charles & Hunt • CAKE TABLE  | Mashed Events