While this post is definitely not my most timely, as the saying goes better late then never.
Earlier this year, May to be exact, I was fortunate to have been able to nab one of the limited seats to the Cherish Workshop.  Hosted by the lovely Laura Olsen of Laura Olsen Events and held at the Graydon Hall Manor (an elegant estate in the heart of Toronto's city life), Cherish was a two-day interactive learning experience focusing on the how-to's of styling and photography.
Bringing together industry creatives with guest speakers Wedding Sparrow, When He Found Her, Caribou Lab and Tiffany Pratt, Cherish really did feature the very best of the wedding world.  Beyond the guest speakers, Cherish also included intimate classes and my favourite part, styling sessions, to provide hands-on learning and coaching.  As I look back on this time now, it was really a playing haven to have been surrounded by all the pretty goodness from All Things Lovely Paper Co., Plate Occasions, Blush and Bloom and Susan Murray Linens.  To have all those goodies at your finger tips to experiment with was a wedding planner's dream…it was like waking up on Christmas morning.  I was totally inspired and motivated to be surrounded by these established industry professionals who provided me, and all the attendees, with nothing but kind guidance, encouragement and support.
To cap off the two days of learning fun, all attendees and sponsors were invited to an amazingly delicious dinner prepared by Graydon Hall Manor's Executive Chef and beautifully styled by Laura and her team.  I may not be able to even begin describing the yummy feast we all enjoyed that night but I can tell you it was the best meal I have ever had in all of my 31 years.  While I was sad for the experience to end, the friendors (i.e vendor friends) I made in that time are ones I still remain in contact today with. I guess you could say, I still cherish them to this day 🙂
Be sure to check out the beautiful images by When He Found Her of the Cherish Workshop as featured on Wedding Sparrow Blog
An elegant table setting created by yours truly and captured by my Cherish roomie, Esther Funk.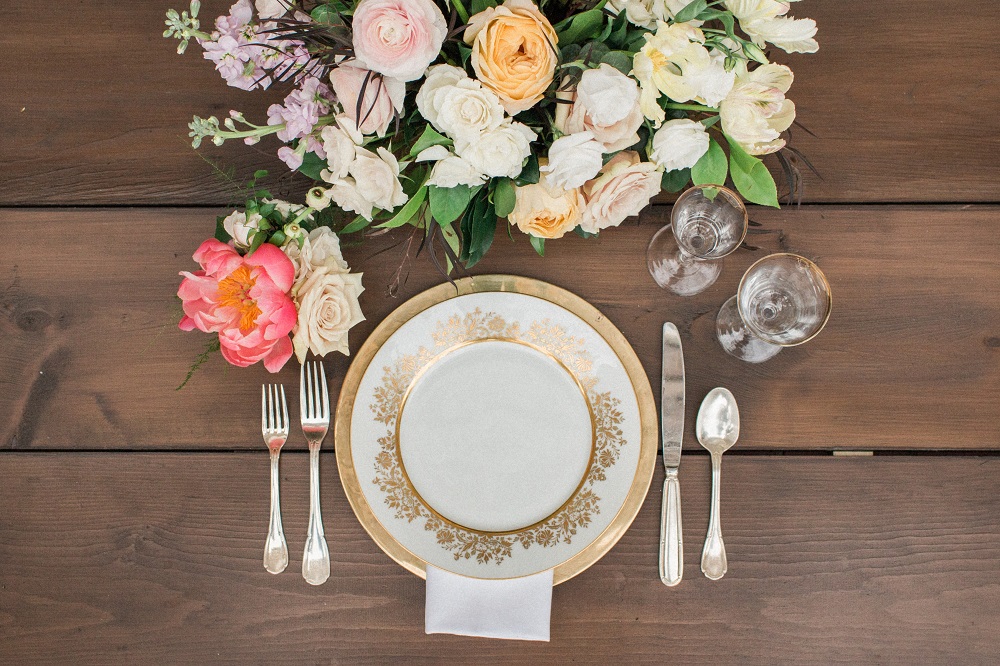 Caught in the styling act..if you follow me on social media (if you don't then what are you waiting for?) this pic will look familiar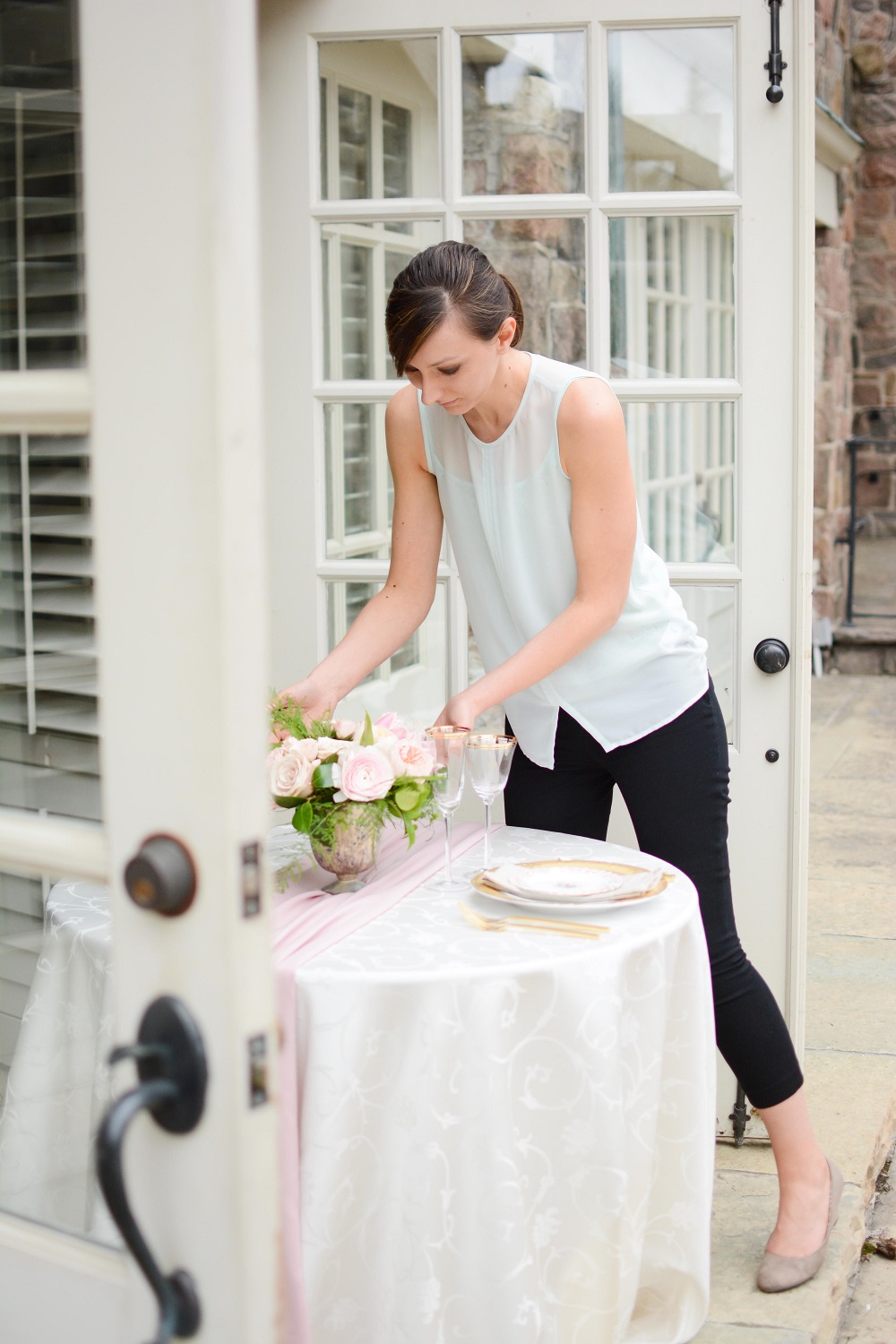 Here are a few other Cherish highlights as captured by moi through my iphone…